Just a few hours back, Sony has confirmed that the PlayStation VR 2 headset will be launched early next year. This will be the second generation of virtual reality headset by the company and be made exclusively for PS5, unlike its predecessor which was made for the PS4. While nobody expected such an early confirmation, the official Twitter handle of PlayStation France took it upon themselves to announce the VR 2 launch. PSVR was sold as an entry level VR device, but with a more powerful PS5 as the system, PS VR 2 is likely to offer a more immersive experience and less cables.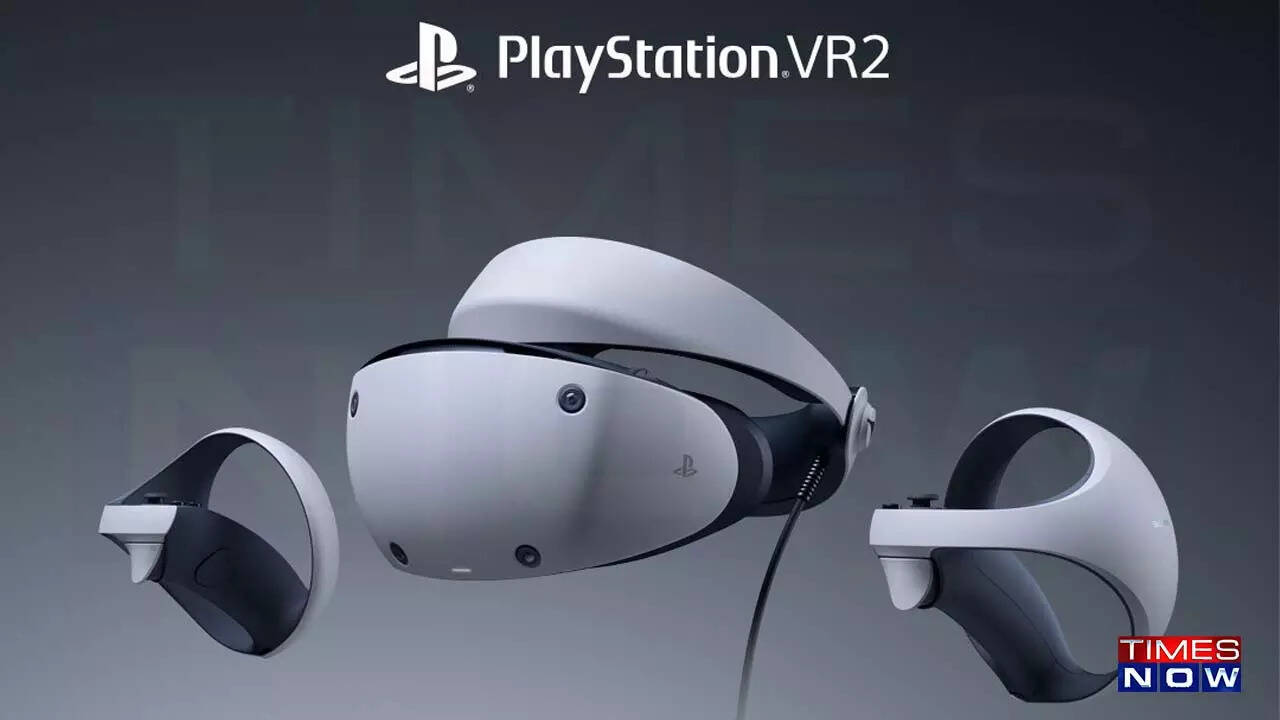 The PlayStation France Twitter account posted, "Disponible début 2023. #PSVR2" which roughly translates to "Available early 2023". Right now, we do not know about the date of its launch but some believe that it can be available in February or March 2023. The image shared with the tweet showcases a sleeker design and less bulky headset. The device also looks more compact and is likely to have less cable requirements.
Top Gadgets
MobilesTabletsLaptops
Vivo V20
Sunset Melody, 8 GB RAM, 128 GB Storage
₹ 20000
Buy Now
Samsung Galaxy F62
Laser Green, 6 GB RAM, 128 GB Storage
₹ 23900
Buy Now
Apple iPhone 12
Black, 4 GB RAM, 64 GB Storage
₹ 53999
Buy Now
Apple iPhone 13 Pro
Gold, 6 GB RAM, 128 GB Storage
₹ 117900
Check Details
View More Mobiles
PlayStation VR 2 announced for PS5
According to a Gamespot report, the PSVR 2 will feature a resolution of 2000×2040 per eye, which is a big improvement from PSVR's 960×1080 resolution. It will also come with HDR support for a sharper image quality. The PlayStation VR 2 also increases its field of view from 100 degrees to 110 degrees, although the difference is not likely to be substantial.
ALSO READ: Looking for a smartphone? To check mobile finder click here.
The VR 2 headset also features four cameras for headset and controllers and an IR camera for eye-tracking, which was not seen in its predecessor. This means that players might be able to switch between reality and game without needing to take off their device. Eye-tracking cameras should add to better control of eye motion and reception of visual signals. The headsets also have haptic feedback.
It is too early for PlayStation to focus on game compatibility for PSVR 2, but all the PSVR supported games should work in it as well. Gamers will be able to enjoy Resident Evil 7, Beat Saber, Hitman 3 and more. The VR 2 could be timed to release with Resident Evil 8, Horizon Call of The Mountain and Among Us VR.
Follow HT Tech for the latest tech news and reviews , also keep up with us on Twitter, Facebook, Google News, and Instagram. For our latest videos, subscribe to our YouTube channel.